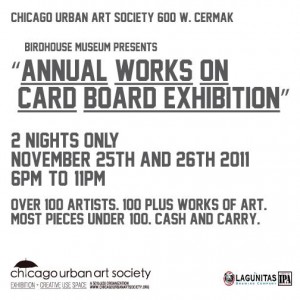 This will be a fun show at CUAS's new space, so come out and show your support for the "Annual Works On Card Board Exhibition" put together by the Bird House Museum.
The show is for 2 nights only and I'll be there on Saturday, November 26th around 8pm.
Look for my piece titled "don't cry over split oil…".
Hope to see you there!